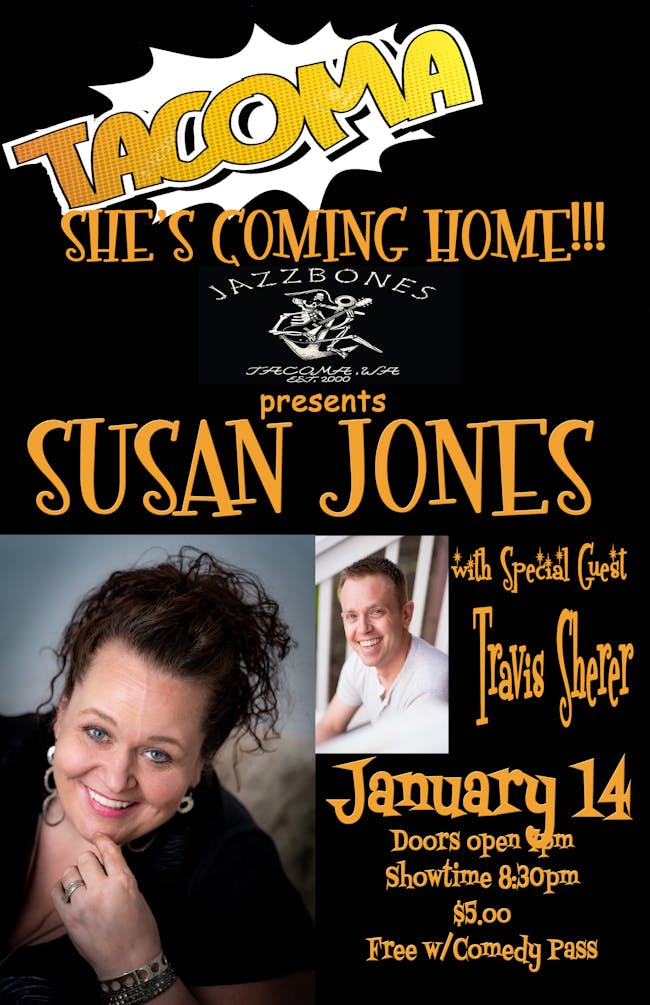 Susan Jones and Travis Sherer
Susan Jones is a tenacious headlining comedian, writer, master of ceremonies, and motivational force with national touring experience.
As a recent bride, dog lover, Pez collector, single mom, strip club DJ, and survivor the 80s and 90s, Susan has a broad range of life experience to draw from. Susan reached almost 600 lbs. and in 2016 started her weight loss mission. She has lost over 200 lbs. so far, and takes you with her on this journey every pound of the way down. Susan has opened for Dana Carvey, Rob Schneider, Brad Garrett, Jeffery Ross, Rick Overton, Chad Prather, and many more.
Susan recently released her first half hour network special on RideTV. She has also appeared on Up Late NW and JokestersTV. She has recorded a stand-up album called 50 Shades of Gravy. Susan was a regional finalist for NBC Standup, and has won the Hard Rock comedy contest and JackFM's Funniest Comedian in Washington.
Susan is a club favorite and must-see comedian that can range from TV clean to fun flirty.
Travis Sherer is a lifelong Seattle resident who doesn't understand a single thing about the city he grew up in. A 100% clean comedian, Travis sometimes gets mistaken for a Morman because he doesn't drink, he doesn't smoke, and he met his wife when he was 1 year old.
Free Comedy Passes are available at Jazzbones from any staff member.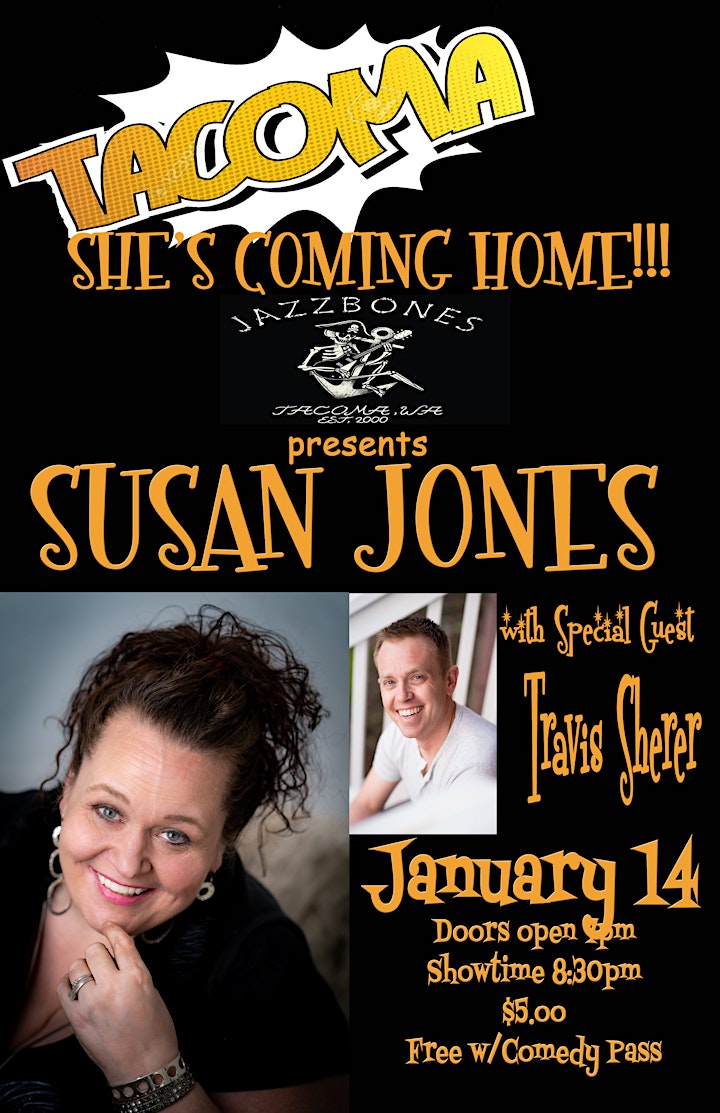 Venue Information:
Jazzbones
2803 6th ave
Tacoma, WA, 98406